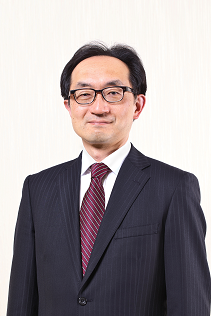 Thank you very much for your continued patronage of Mitsubishi UFJ Trust and Banking Corporation.
As a core company of the Mitsubishi UFJ Financial Group, we comprehensively provide a wide range of financial solutions not only in the banking business, but also in the business of real estate, securities transfer, asset management and administration, and inheritance-related services, by leveraging the unique functions and expertise of a trust bank.
With the management goal of becoming a "trust bank that can create a safe and enriching society" as our basic sustainability guideline, we strive to become a professional organization that can solve the issues of society and our customers, and will be launching our new medium-term management plan in April 2021. By establishing the following four initiatives as the pillars of our strategy, we are challenging ourselves to create a new trust banking business.
1. Become one of Japan's leading financial service providers
- Propose high value-added consultations and solutions to customers based on our high level of expertise
2. Globally-operating asset management and administration company
- As a fiduciary, provide customers at home and abroad with asset management/administration solutions that are continuously chosen by them
3. Create products and services that contribute to the society and environment
- Create services that utilize trust features to solve social issues such as the declining birthrate, aging society, and global warming
4. Build financial infrastructure via digital transformation
- Create new customer experience through digital interactions and digitalization of products and services, and establish resilient business foundations
In addition, we will continue to faithfully cherish the trust entrusted to us by always putting our customers first while further developing the high ethical standards and expertise as a fiduciary that we have cultivated over our long history.
We sincerely hope for your continued patronage as we continue to make unremitting efforts.
Mitsubishi UFJ Trust and Banking Corporation
President & Group CEO Iwao Nagashima